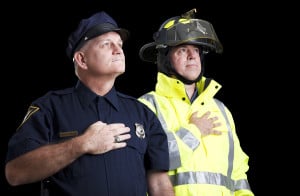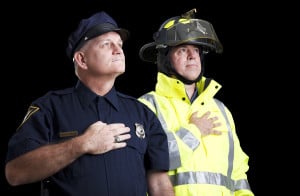 Graduating and becoming a Police officer means a complete change of life, a 180 turn from college and the Academy. More than simply performing a civil duty, it's time to put the tactical skills to a test. After months of practice, you are ready to begin the challenge of fighting crime. It's time to put on the uniform and act the part.
Best Online Criminal Justice Programs
Start by clicking on any school of our top sponsored online schools to get more information now.
1. Kaplan University – BS – Criminal Justice
2. Ashford University – BA/Social and Criminal Justice
3. Post University- B.S. in Criminal Justice
4. Capella University – BS – Criminal Justice
5. Walden University – Bachelor of Science (B.S.) in Human Services – Criminal Justice
Standard Police Uniform:
Despite seeing Police officers on a nearly daily basis, as they patrol the neighborhoods and their local beats, it can be difficult to know exactly what goes into their easily recognizable "blues". Finding the right uniform and knowing exactly what to wear can be a challenge.
Nearly every state has a police uniform slightly different than the others. They typically include a blue shirt that buttons, black or navy colored dark blue slacks, black belt, and police hat. The belt is equipped with holsters, snaps, and everything necessary for securing equipment. The ability to use the internet as a guide and help from the Academy can help you find the correct uniform for your area.
Standard Police uniforms:
Class A Uniform – used for special occasions and includes:
Uniform shirt
Felt hat
Black plain toe dress shoes
Black or dark blue socks
Standard trousers (Issued)
Black belt
Officers ranking lower than Lieutenants will require a Sam Browne belt
Standard tie (Issued)
White gloves
Badge
Nameplate
Class B Uniform for day occasions:
Black shoes or boots
Black or dark blue socks
T-Shirt (Authorized)
Trousers (Issued)
Black Belt
Short-sleeved shirt (Issued)
Summer hat
Gun belt, leather accessories and holster (Issued)
Badge
Nameplate
Rank insignia
In addition to these, officers have issued winter uniforms including long-sleeved shirts and jackets.
Always Look Your Best
Arrive at work well-dressed in pressed trousers and shined shoes. An officer who is neat in appearance automatically gains respect which shows throughout the department. The public and fellow officers will place you in higher regard than if you show up unshaven and wrinkled. Save that look for undercover work.
Departments typically issue uniforms to new recruits, although there may be additional supplies or accessories that you want to purchase. Online suppliers can help replace a lost item quickly to help maintain your well-dressed appearance.
The uniform will be part of the first impression you make on colleagues and the public. It is an instrumental part of your new job and should be kept clean and well-maintained. Get ready to show off your new position!