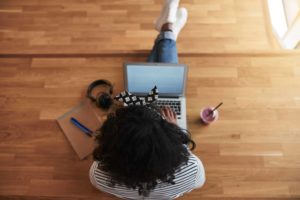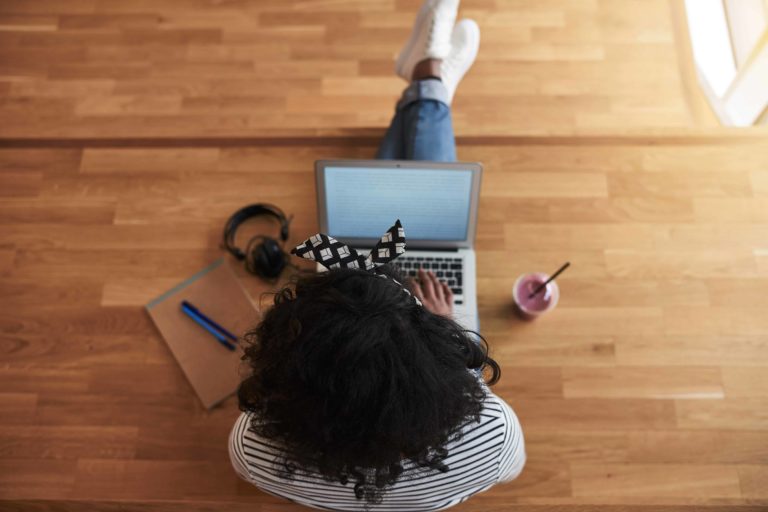 Everyone loves the word "free." Our attention perks up when we see those sweet four little letters. Most of us realize that "free" doesn't always mean that there is no cost or no strings attached. This is especially true when talking about free college courses! However, many schools have created online programs that provide you with the opportunity to attend specific courses at no cost.
Still, other colleges and universities have created degree programs that offer no-cost tuition. Keep in mind that while tuition may cost nothing, the school may charge additional fees such as application fees, testing fees, assessments, and more. There are free higher educational opportunities for those to meet certain criteria or work for specific companies. Our advice to you is when looking at a free education, take the time to do your research and find out what the word "free" really means in terms of a college education.
Free Online College Degree Programs
The University of Arizona and Starbucks have joined forces to provide affordable education to its employees. Only current employees of Starbucks are eligible to take part in the Starbucks College Achievement Plan. You must also be seeking your first bachelor's degree. There are many concentrations from which you may choose, and you complete your no cost coursework online, allowing more flexibility in your schedule. When you begin your application, you will fill out the FAFSA form, which enables you to find additional funds to help you complete your degree. At the end of each semester, Starbucks will add any tuition that was not picked up by grants to your paycheck, creating a tuition-free education plan. However, this program is only for tuition fees, as it does not cover additional course fees or book costs.
The Higher Learning Commission of the North Central Association of Schools and Colleges provides accreditation to this free online college. Also, it carries accreditation unique to specific areas you may study.
Brown University takes a different approach to free college. This educational institution touts itself on offering "blind admissions." What this means is that you will not be admitted or turned down based on your ability to pay tuition costs. This free online college no longer uses packaged loans for payment of your education. If you receive financial aid, you will not have to worry about having loans to pay back upon graduation. The free online courses at Brown require that you attend sessions as scheduled and keep up with daily or weekly assignments. You will also be responsible for doing any additional course requirements outside of class, which may include research, collecting needed items, and more.
The Higher Learning Commission of the North Central Association of Colleges and Schools accredits this tuition-free university. It also holds accreditations based on specific programs it offers.
Columbia University is the parent-school of ColumbiaX, which offers free college courses by use of the platform edX. You can take several one-off courses to enhance your general knowledge. For a nominal fee, you may earn a certificate. Additionally, you can choose to complete full programs, which are devoted to current business models, for a fee.
These free college classes cover a wide range of topics from Indian & Tibetan River of Buddhism to Pediatric HIV Nursing and just about everything in between. Most of the free classes are also self-paced. Moreover, each class has separate prerequisites and start dates. Furthermore, the time to complete these free university courses may vary. When researching these educational opportunities, you will be able to view the time frame that is expected to devote each week as well as the recommended educational level.
University of the People, also referred to as UoPeople, is a free online college that offers a host of different degrees. This online educational facility has a few requirements which are simple enough: You must be proficient in the English Language, be at least 16 years of age and be able to prove that you have graduated high school. Also, if English is not your primary language, you must be able to show that you are well-versed in the literature.
To earn your degree at this free college, you must complete the recommended number of approved credits; You must maintain a GPA of 2.0 in all subjects and take and pass at least five tests in regarding your studies. This free university allows you to earn an associate's degree on up to an MBA degree. The graduation requirements are different for each level you choose. Best of all, UoPeople is a fully accredited university.
Free Online College Courses
HarvardX is an extension of the prestigious Harvard University. However, the courses taught through HarvardX are free of charge, college classes. You can study a variety of topics and sessions are self-paced. However, you can also receive a certificate for the studies you complete for a fee. The average cost of a certificate for courses you have completed is $99. However, there are some variances, depending on the course itself.
When taking free college courses online through HarvardX you can plan on each one taking roughly nine weeks to complete. Your weekly study time commitment will vary greatly depending on the topic of the class you have chosen. While most of the courses do not have any prerequisites, other than being fluent in the English language, some courses do require things such as a high school diploma.
MIT offers the majority of its college courses online and free of charge in open courseware. It is the goal of MIT to help all students achieve success through knowledge. This school provides you with many choices in classes. However, you cannot earn any degree or certificate from this school. Because of this, MITOpenCourseware does not require any prerequisites. This educational area is a great place for high-school students to learn more about current topics they are studying in school as well as get a leg up on test preparation. Many people who are located in countries other than the United States take free courses through MITOpenCourseware to supplement their current studies. Teachers have also used these free college classes to motivate students about specific topics.
If you are looking to take free college courses from a renowned university, consider choosing Stanford Online. This school allows you to take several free classes such as CSI Case Studies in Medical Errors. This program is aimed at doctors and nurses and costs nothing to attend. Another free course offered is to help manage the debilitating effects of migraine headaches, taught by the Stanford School of Medicine for those who suffer migraine headaches or have loved ones that do. Stanford Online also offers classes that provide a certificate once you complete the coursework. While these types of courses are also available online, there is a charge to receive your certificate.
Further Reading:
Cheapest Accredited Online Colleges