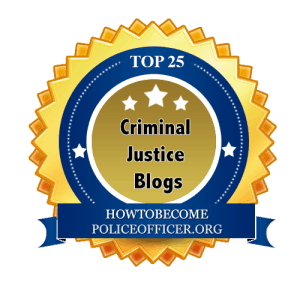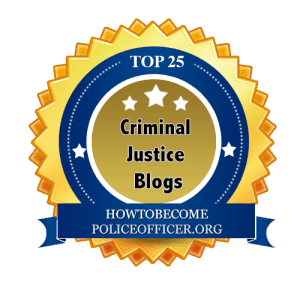 Whether you are a police officer's wife or someone fascinated by the lifestyle, it is easy to get enthralled by the stories of women married to law enforcement. The media focuses on the brave struggles of the men in uniform, but they often forget about the struggles their families go through at home – the sleepless nights, the constant worry, the emotional stress, and more. The blogs on this list are devoted to the women who take care of the men who care for everyone else.
Here are the top 15 police officer's wife blogs.
1. Confessions from a Police Officer's Wife
Meet the Wheelers, a devoutly religious family whose breadwinner "happens to be a police officer." The blog is obviously run by the wife of the family who has been sharing her stories online since 2008. On her blog, she posts "confessions" about various elements from her life, including living with a police officer and trying to raise children in the modern world. The family does wedding photography on the weekends, and many of the stories here focus on that as well. It's an interesting read from all angles.
This blog is from the perspective of a "new" police wife, as her husband has only been an officer for a few years. In her blog, she shares interesting news stories and personal tales of her life with "Hot Fuzz" – her husband. The blogger started her site to connect with others in the law enforcement community, and she has done quite well at that thus far.
This is a blog about a woman who unexpectedly finds herself married to a police officer. It talks about every element of the adjustment, from spending time alone to dealing with the stress of the law enforcement lifestyle. This is one of the most active blogs on our list, and it was ranked as the top law enforcement blog for 2012 in the California Casualty list. Needless to say, it is definitely worth reading.
4. Life While Handcuffed to a Lawman
This blog, often referred to by its domain "Handcuffed Heart," is about the wife of a now retired law enforcement officer. She refers to her significant other as "Hubs" throughout the blog and talks about how they have worked through life in law enforcement. They have four children under the age of 10, and the blog talks about how they are raising their kids to grow up to be good citizens. Moms and wives of all ages can relate to the stories here.
5. The Dispatcher and Her Officer
This blog is pretty unique in that the wife and husband portrayed both work in law enforcement. In fact, they work in the same agency. The wife is a dispatcher for the police department, and the husband is an officer who "gets dispatched." Through the blog, the wife talks about funny encounters they have on the job and other experiences from her personal life.
This blog has not been active for quite some time, but it does offer an assortment of interesting stories to read. It is told from the perspective of a cop and his wife who recently had a baby together. Most of the posts on here are about their experiences, but some of them are also about news events and inspirational occurrences. There's a little bit of everything in the archives.
7. Cop Mama
This is a great blog for moms and cop wives alike. It is headed by a mother of two boys who has been married to a 15 year police officer. Some of the more recent posts are a little random, but the old posts were all about law enforcement and the life surrounding it. You can find a lot of great tips here if you dig a bit.
This blog is conducted by the wife of a K9 officer. As a new mom, she gave up a successful career in special education to focus on life at home. She now spends her time supporting her husband, raising her son, and blogging about all of it online. It has been a little while since she made a post, but the existing ones are still great to read.
This is a blog all about life as a cop's wife, from the fights to the frustration and beyond. It talks about what police wives want and need out of their spouses and what they should do to keep their marriages afloat. The blog is run by three different women all sharing their personal stories with the world.
The full name of this blog is "The Gruber Family: Cuffed and Loving It!" It looks into the lives of the Gruber family, headed by a police officer and an extremely devoted wife. Most of the blog posts here are about the children in the Gruber family and how they are growing up in a law enforcement household. They have a lot of subtle hints and tricks you might be able to use in your own life.
11. My Police Wife LifeTransitioning from the military to an office job is difficult to do. You go from a life of activity, training, fitness, and combat to a computer screen in a small cubicle. For many retiring soldiers, this path just doesn't feel right. They need to get the excitement back in their careers. That's why many veterans turn to the police force to continue serving their country while at home.
If this is something you want to do, check out the links below. They'll show you what it takes to become a police officer. Here are the top 15 resources to help you go from military to police.
Guides
1. Combat Veterans and Law Enforcement – This is part of a series of three guides issued by the International Association of Chiefs of Police. This one provides information for transitioning veterans to help them understand what goes into becoming a police officer. It has a comprehensive list of support agencies for veterans, as well as personal testimonies from veterans who have already gone from military to law enforcement. The other two guides are for training officers in the police force and families of deployed law enforcement officers.
2. Tracking down a Career in Law Enforcement – This is a guide that explains how to get a job as a police officer after being in the military. It goes over everything from the application process to the job hunt itself. It also provides helpful tips for job interviews and tests you have to take to become a police officer so you are fully prepared to get a job.
3. Police Exam Strategies: Handling Police Rules and Procedures Questions – This guide is designed to help military personnel as they go through their rules and procedures exams for law enforcement. It shows example questions that you may expect to see on the test, and it provides some last-minute cramming material you may want to read over. Learn quick but important definitions you'll see on the exam, all while picking up on strategies you can employ for success.
Articles 
4. From Military to Police: Are You Ready? – This is an article issued by Military.com that discusses that changes that happen when transitioning from solider to police officer. The article is summarized on the military website and then continued on Monster.com. It includes a series of questions that you should ask yourself before converting to a police officer to make sure that this is the right decision for you. Then it goes over the pros and cons of this decision so you know what to expect going into your career.
5. 10 Most Stable Cities for Police Officers – As the name implies, this article discussed the ten most stable cities for police officer jobs in the United States. The ranking system is based on a large set of statistics assessed by Forbes, including Unemployment Rank, Housing Affordability, Job Forecast Rank, and Foreclosures Rank. Each city profile has information about its population, starting police pay, average travel time to work, and more.
Whether you're fascinated by criminal justice or you want to learn how to become a police officer, reading law enforcement blogs can be quite entertaining. You can learn about unique laws you may not be aware of and see what is going on in the world of criminal activity. There are hundreds of criminal justice blogs online, but some of them are more active and informative than others. That's why we put this list together as a reference point for you.
Here are the top 25 criminal justice sites on the internet.
PoliceTraining.net is dedicated to providing the most complete listing of law enforcement classes and seminars available. They provide timely and accurate information about police seminars, conferences, continuing education and training events.
2. Cops Alive
Cops Alive is a blog for cops by cops. It is written to ensure that police officers maintain healthy, happy lives on and off the field. The posts here include everything from police news to important terms every officer needs to be familiar with. It also discusses family life and fitness to ensure that readers have positive experiences all the way around. Being a cop is hard, but this blog makes it a little bit easier.
3. Law Enforcement and Security Consulting
LESC is a blog written to help law enforcement officials improve their skills. It discusses various encounters that law enforcement officers may have and gives advice about how to handle it. The blog's focuses include officer safety, decision making under pressure, street level red teaming, full spectrum policing, police operational art, dangerous body language, crisis preparedness, adaptive leadership, and more.
This blog was formed by former Deputy Chief Glenn Hoff. It is made to help police officers and police organizations find success through personal and career development. Guardian Leadership includes an array of advice on how to be a leader in your community. It discusses the mental struggles officers go through on a daily basis and easy ways to overcome them.
5. Cop Talk
This blog is designed to answer questions you may have about law enforcement. The posts here are primarily written for citizens, but there are some helpful tips for cops as well. Cop Talk runs a podcast for those who prefer listening over reading, and all of the posts on the site are neatly categorized.
This is a unique law enforcement blog in the sense that it is run by a woman. Suzie Ivy is the author of several books discussing how her life went "from midlife crisis to police detective." At the age of 45, she decided to lose weight and go to school to become a police officer. She was the first female officer in her small town, and in just two years she managed to become a detective. Now she uses The Bad Luck Detective to share her life's story and help other men and women make their lives better through policing.
Connected Cops is an incredibly unique blog in the sense that it combines law enforcement and social networking. It helps cops remain connected to their communities through Facebook, Twitter, Pinterest, etc. Connected Cops hosts a wide range of award contests for police officers, which makes it both entertaining and exciting to read – especially if you are a finalist in one of them.
Covered Law Enforcement is a blog for Christian police officers who want to share stories of their faith. The blog's mission is to "promote faith and solidarity among Christian law enforcement personnel and to create a unique way for witnessing of salvation through Jesus Christ." It goes over important issues in the police force and provides ways to get through tough situations through motivational Bible verses.
Brian Cain has worked in law enforcement since 2000. After serving four years in the U.S. Marine Corps, he decided to take his skills to the Holly Springs Police Department. His blog includes helpful information for citizens and aspiring officers, and it also provides insight into what it's like to be an officer. Most of Cain's posts have a religious tone to them because he is a Chaplain for his police department.
10. 24×7
This blog is run by the Delta Police in California and headed by Constable Jim Ingram. It includes a variety of post styles, from funny videos to inspiring stories. The blog's name came from the idea that police officers are on the streets 24 hours a day, 7 days a week. Cst. Ingram and his fellow officers strive to promote public trust and confidence through their posts.
11. Cop in the Hood
Cop in the Hood is a blog dedicated to the men and women who work in dangerous sectors of the city. It is run by Peter Moskos, author of several books that describe his life as a Baltimore police officer. The commentary on this blog is blunt and somewhat sarcastic, but it has a humorous tone to it that keeps readers coming back for more. Beneath the dry jokes lies a ton of important information to learn.
12. Duke's Blotter
Duke's Blotter is a blog focused on law enforcement news, public policy, officer down memorials, and more. The motto for the site is "Keeping the public and law enforcement communities informed." Many of the stories are heart-warming and gut-wrenching, while others are just interesting tidbits you need to know.
13. Matt Mangino
This blog is run by its namesake, Matt Mangino, who is a former parole board member and prosecutor. Mangino works as a criminal defense attorney at the moment, and he uses his blog to highlight important legal news and advice. His blog is very active, sometimes posting one or more posts on a daily basis. There's always something new to read here.
14. Doc Bonn Blog
The Doc Bonn Blog is run by Dr. Scott Bonn, a professor at Drew University and an acclaimed author. Bonn presents interesting news and opinion articles on his blog, though he's admittedly not as active about posting as some of the others on this list. With that in mind, the blog houses information about his radio show titled "An Hour to Kill," where users can call in to ask questions, make comments, and potentially win prizes.
Cops and Bloggers is the blog for the Saskatoon Police Service in Canada. The blog talks a lot about events in the area, but it also provides advice for citizens and officers alike. It talks about how to react in certain situations and explains some lesser known laws in Canada. If you are a Canadian looking for a good law enforcement blog to follow, this is one to keep in mind.
Bonnie's Blog of Crime posts on missing persons (children and adults), sex crimes, and violent crimes, with others mixed in. The main focus is on the victim(s) rather than the suspects. The posts run from current crimes to crimes from the 20th Century. Her philosophy is that all victims are important, no one more than another. Every victim needs to be remembered
6. Police and Sheriff's Patrol Officers: Bureau of Labor Statistics – This is a complete job overview from the BLS that goes over job responsibilities, education, salary expectations, and more. It explains job prospects for aspiring police officers and highlights the ratio of officers to residents in every state. If you want to learn more about being a police officer before diving into the career, this should be the first resource you look at.
Books
7. Veterans: DO THIS! GET HIRED! – This is a book that goes through all of the steps you need to take to get a job after the military. While the title may be a little bold, the information in it suggests subtle tricks you can use to improve your employability. Written by Mark Lyden, this book includes advice from all branches of the military through soldiers who have already made the transition to the work force. It is available as a paperback or as a download for Kindle.
8. The Rights of Law Enforcement Officers – This is a book that details the rights police officers have while on the job. The link here is for the sixth edition of the book, which was issued in 2009. Some regulations may have changed since then, but Will Aitchinson – the author – has not written a seventh edition as of right now. The book is available as a paperback online and in stores.
9. Becoming a Police Officer: An Insider's Guide to a Career in Law Enforcement – This book is directed towards young professionals looking for a career as a police officer. It is written by Barry Baker, an officer with over 32 years of experience in the force. Baker goes over his personal struggles in law enforcement and why he has stuck with it for so long.
Other Resources
10. GI Bill Benefit: On-the-Job and Apprenticeship Training – This publication provides information about the On-the-Job Training program for veterans, provided through the Veteran's Administration. This program allows you to complete an apprenticeship to learn a skill or trade instead of going to classes. If you choose not to become a police officer during this process, you could still use the program to start your career. You could work as a firefighter, hotel manager, plumber, electrician, and so much more.
11. Vets to COPS – This is a grant program from the United States Department of Justice that encourages law enforcement officials to hire veterans in their task force. COPS stands for Community Oriented Police Services, and it has offered a range of grants for this purpose since 1995. The stipulations for the grants change slightly from year to year, but the money is all used to ensure military professionals get the jobs they deserve.
12. Veteran Employment Center – This is a partnership site between Military.com and Monster.com. It is the ultimate resource center for veterans looking for employment outside of the military. It has a section devoted to law enforcement jobs, where you can find helpful guides, advice articles, and actual job listings you could apply through. It also has a detailed description of common law enforcement positions so you can figure out what you want to do.
13. VetSuccess – This is a site developed by the United States Department of Veterans Affairs to help retired soldiers succeed in their career transitions. It has links to a variety of resources, including the skills translator listed below. It has a map that shows you where different help centers are located to train you for your new career, and it shows you four ways to find jobsonline.
14. Military Skills Translator – This program is designed to help you see what careers are available to you based on the skills you already have from the military. Law enforcement is almost always a solution, but there are other options available as well. Explore these different options until you find the one that is best suited for your needs.
15. HireVeterans.com – This site is devoted to helping soldiers get jobs. It allows employers to post job listings for vets, and it allows veterans to post their resumes online. By doing this, you may be able to attract an employer to hire you for a job in law enforcement.
This is a blog about a woman's life as a cop wife. The blog went inactive for the summer of 2013, but it seems to be back in business now. The comments here are funny, charming, and heart-warming all at the same time. You're liable to get swept away in the stories if you aren't careful!
If you're a Christian trying to learn about life around law enforcement, this is the right blog for you. As you can tell by the name, this blog talks about what it's like to be married to a Christian cop and how to cope through struggles that may come up. It has not been active for a couple years now, but it still has a lot of great stories to read.
13. Fuzz Food
This is a fun blog to read because it focuses on cooking from the perspective of a police wife. The slogan for the blog is "feeding and nurturing my family one meal at a time…and trying to lay off the donuts." Cops get a bad rep for having sugar-filled diets, so this blog shows a healthy approach to eating as a cop. It's all told from the point of view of the wife in the kitchen, making sure her man eats well on the job.
This blog is different than most police officer's wife blogs in that it looks at laws and legal news, rather than just family stories and personal events. The site is rather large compared to the others on this list, and it includes a forum section and answers to frequently asked questions about law enforcement. You don't have to be a police wife to learn something here.
15. Sisterhood of Police Wives
This blog was originally designed to connect police wives on the internet so they could share their stories. It has not been active for a little over a year now, but it has a lot of great tidbits in the older posts. The mom behind the blog has two boys at home that she raises while her LEO is away. Many of the posts reflect that.
Share this badge on your site